The Epicenter
It is the central village square. At night time in August the popular traditional celebrations take place and various cultural events throughout the year. Also it is the place where the local weekly Market is held.
The Plaza de España (Square of Spain) is rectangular with surrounded with balconies, arches and alleyways. Originally, arches and balconies made up the whole square, however with the passage of time it has given way to the current image, with some new buildings.
It is a central space from which begin different streets of steep and irregular layout which make up the old village.
In the Plaza de España (Square of Spain) you can find the Town Hall of Puebla de Alcocer, the administrative epicenter and the Casa de la Cultura (House of Culture), former palace of the Dukes of Osuna, where the Municipal Library «Fray Juan de la Puebla,» the Municipal Historical Archive and university extension UNED (National University of Distance Education)are located.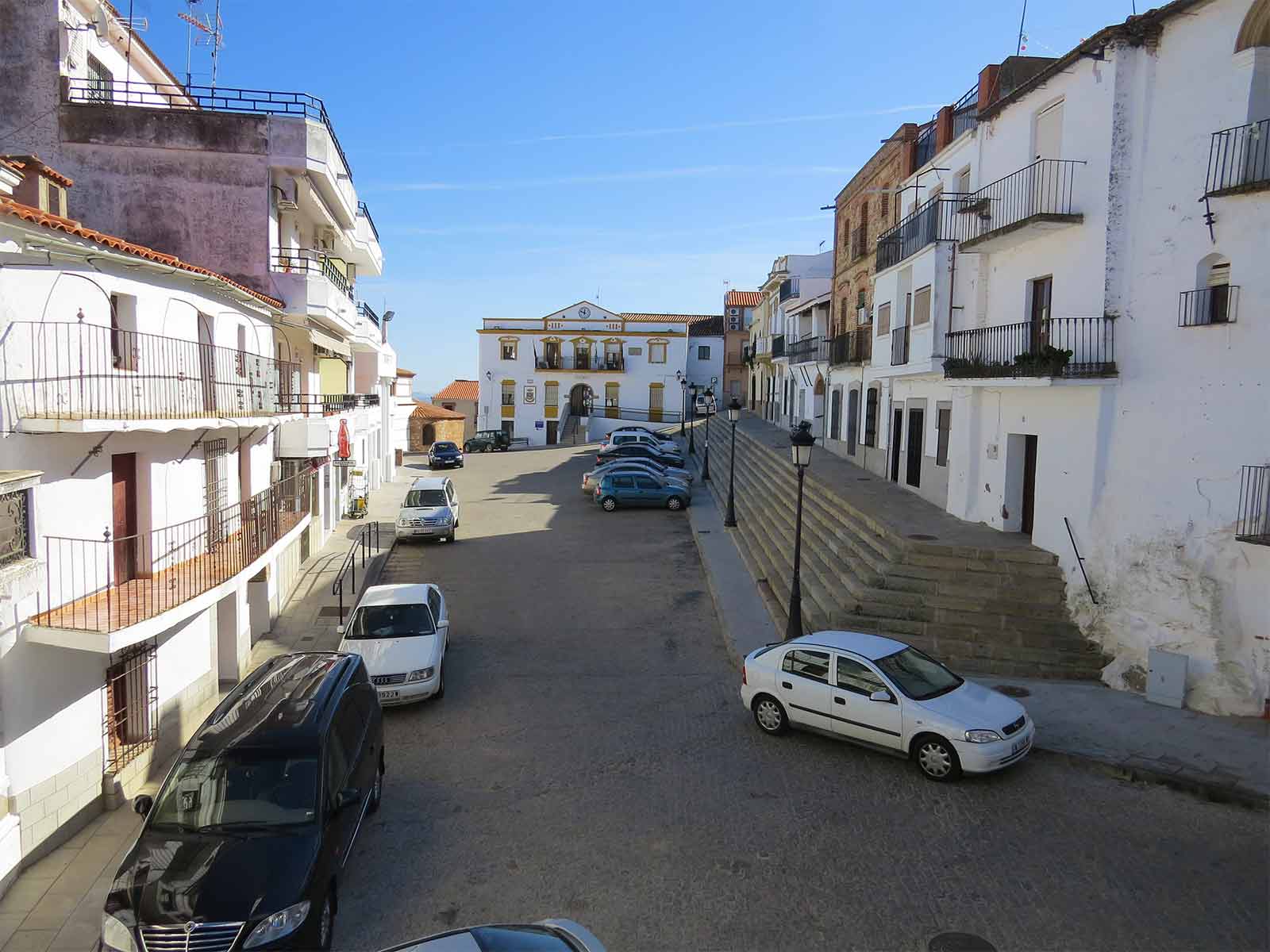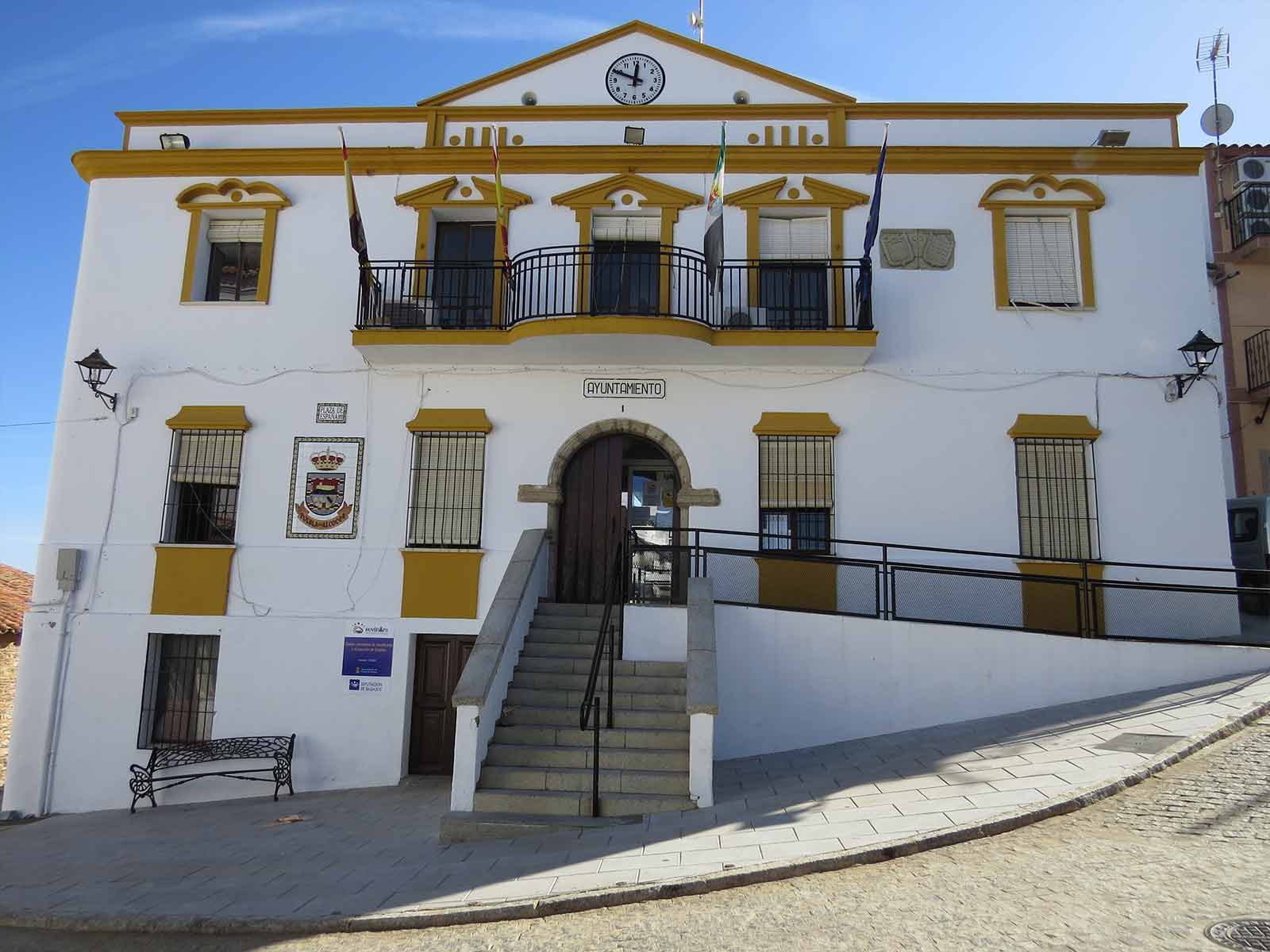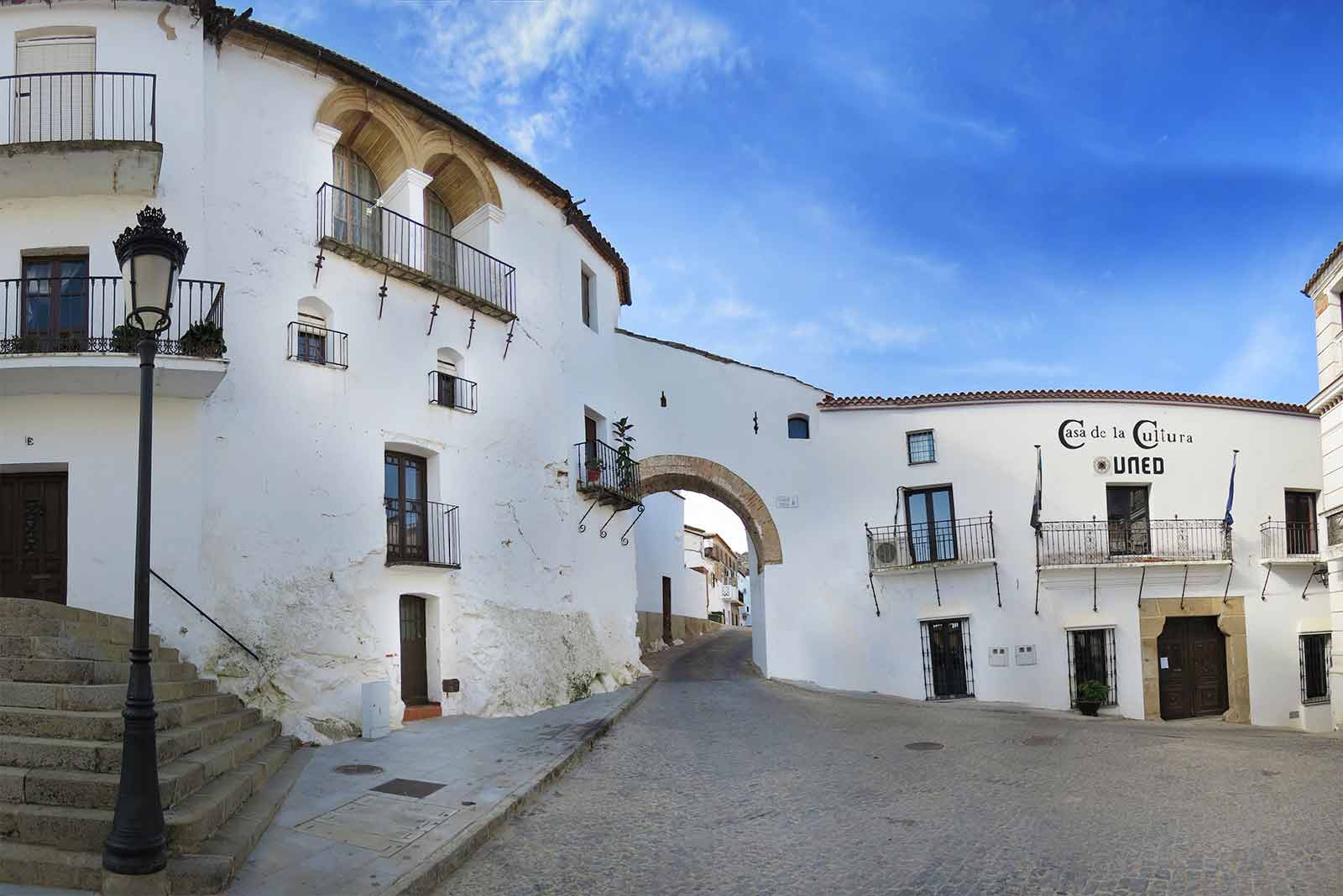 Palace of the Dukes of Osuna

The Palace was where Gutierre de Sotomayor and his descendants lived. Later the building became the property of the Duke of Osuna.

Rebuilt in the seventeenth century.From the facades of stone that stand out facing the square, its latticed windows, its balconies and a large archway that hides inside a passageway allowing access to other sections of the palace located in the highest part of the square.

Today, the entire building has been refurbished throughout and now contains the Casa de la Cultura (House of Culture).

Palace of the Dukes of Osuna